What is the Health Care Professional's Digital Blueprint?
As conversion rate optimisation expert, I specialise in using data to figure out why, on digital platforms, people don't take the actions that you as the platform owner want them to take. In the case of Health Care Professional's, the most common action one wants their website visitors to take is to book a consultation / treatment.
I noticed that there was a trend in the way health care professionals in private practice were mostly making the same mistake when it comes to how they engage with with potential clients online.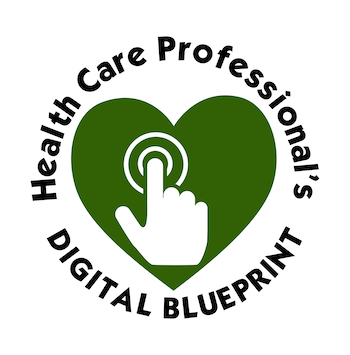 This problem leads to inefficient use of money spent on ads, lost client bookings, and more phone time calling clients back than might be necessary.
If you are a Health Care Professional, this is not your fault, it is the way that traditional websites are structured that creates this problem.
The reality is that your site is probably one of those that is not set up to capture and engage correctly with the people who come to your site then leave. Once they leave your site you probably have no way of interacting with them again.
If you are currently paying for Google ads that means that you would like more bookings for your service right? However, you might not have any system in place to interact with them again for "free" or very low cost, so that they do consider booking with you when they are finally ready to decide between choosing you or your competition in your city.
You may have a contact form or call times but how much of your valuable time is spent answering the same questions or calling these people back only to have them not answer or have booked with a competing practice?
Luckily there is a remedy for this problem.
The fact is that if someone lands on your website, they are probably not there by accident. They need your help, that is why they came to your site. So I would really like to help more of those people , by helping Health Care Professionals to help more of them :-)
That is why I designed the Health Care Professional's Digital Blueprint which uses best practices for your industry to give you a strategic advantage over your competition. It is kind of like a map of what you need to do.
The Blueprint strategy addresses questions and topics such as :
- How do I get more bookings out of my current website structure?
- How do I reduce my ad spend and increase my booking conversion rate?
- How can I use Social Media to help more people?
- How can I help more people than I can physically meet daily, without working more hours?
- How do I build the basics so that I can scale my business.
... and more.
We offer this as a Fully Done For You Implementation service. where my team do all the hard work, for you to quickly put a scalable automated system in place.

In case you are wondering, the answer is yes, it will help ALL Health Care Service Providers you can dream of like:
-Psychologists
-Dermatologists
-Chiropractors
-Dentists
-Fertility Specialists
...and many more