Live, Love & Learn are three broad categories into which a number of destinct projects fall. The projects include but are not limited to design and innovation projects, 3D printing projects, energy, food waste reduction, training and education projects as well as a host of other projects still to be launched. Below is an overview of the projects involved in the Integrated Sustainability Plan named LIVE-LOVE-LEARN.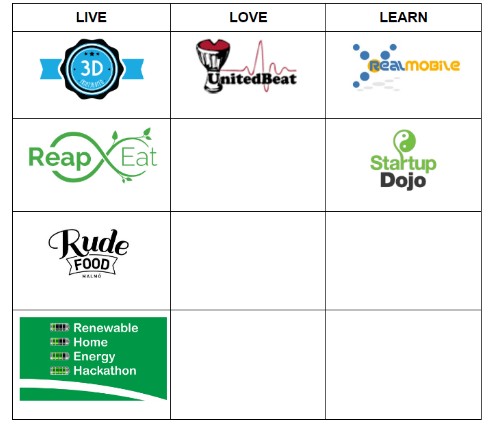 All of the projects are at Minimum Viable Product (MVP) stage which means that they are built to the minimum stage required to test their viability. This means that each project offers a wide range of unique opportunities to get involved and build something that is current, useful and relevant to the world you want to live in. You will actively be building the future by getting involved and being a part of the direction the projects take. Some projects may temporarily focus on specific geographic locations while others are globally focused.
We are seeking co-founders, collaborators, connectors, supporters, volunteers, beta testers, creative minds, investors, content writers and a long list of other skill sets.
Phase one of the plan is the forming of the initial planning, design and marketing teams.
Click on the lables below to see how you can contribute to phase one. Whatever help you can give will be much appreciated.
Work or Volunteer
Work with us or Volunteer! You can fill in the form to let us know what you can help with OR you can sign up to our complimentary community exchange system (time bank) and trade your time for goods and services from other community members.